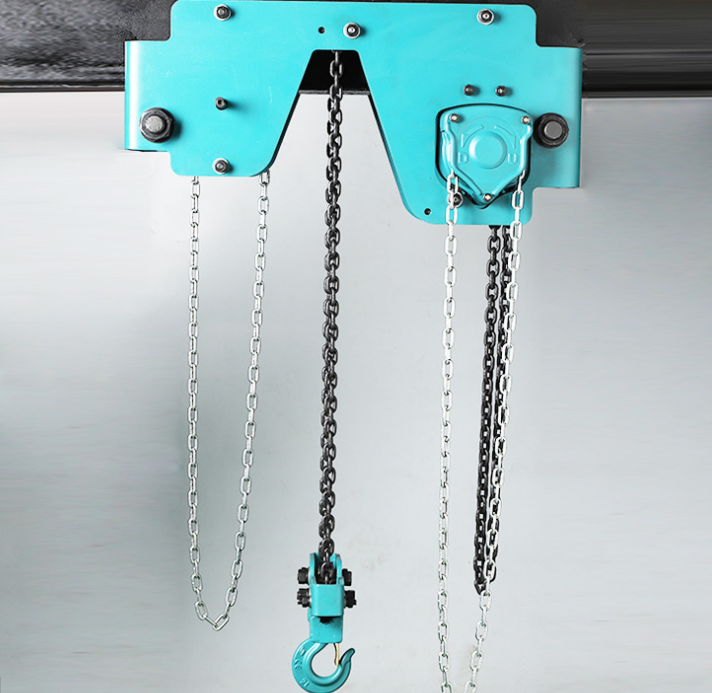 low headroom geared trolley
Ultra low headroom trolley hoist offers premium quality and durability in a low profile package.This industrial grade hand chain hoist and geared trolley configuration minimizes beam to hook distance.Making it ideal for applications where longer hook trav
ultra low headroom geared trolley manual hoist low headroom trolley hoist
Ultra low headroom trolley hoist offers premium quality and durability in a low profile package.This industrial grade hand chain hoist and geared trolley configuration minimizes beam to hook distance.Making it ideal for applications where longer hook travel is required.
Ultra low headroom geared trolley hoist is a good solution for limited space.Here are its user friendly advantages:
1 Extremely low headroom for use where space is limited.
2
Efficient hoist drive train minimizes effort required to operate
3 Trolley wheels fit on both tapered and flat flange beams.
4 Maintenance free sealed trolley ball bearings are lubed-for-life and offer smooth movement with low friction and long life.
5 Standard 20' lift.Longer length avaialble.
Capacity of ultra low headroom gear trolley hoist range from 1 ton to 50ton. It is a durable solution for limited space lifting work.What makes it durable are following features:
2 Reliable hoist braking with double enclosed brake cover that keeps out rain,dust and dirt.
3 Grade 80 heat treated manganese alloy load chain resists abrasion and wear.
4 Cast trolley wheels and steel side plate for heavy-duty applications