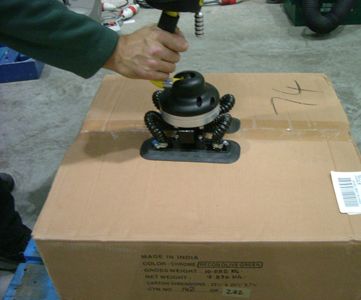 vacuum box lifter
Vacuum tube lifters are versatile load handing system.Vacuum tube lifters are a unique lifting aid designed for repetitive handling of materials or loads that are breakable or fragile(loads are not suited for grippers or grabbing) such as concrete block
Vacuum tube lifters are versatile load handing system.Vacuum tube lifters are a unique lifting aid designed for repetitive
handling of materials or loads that are breakable or fragile(loads are not suited for grippers or grabbing) such as concrete blocks,bags or cardboard boxes.
A tube lift system increases productivity while offering an ergonomic solution to material handling needs.These system hold,lift and lower the load with a single operator control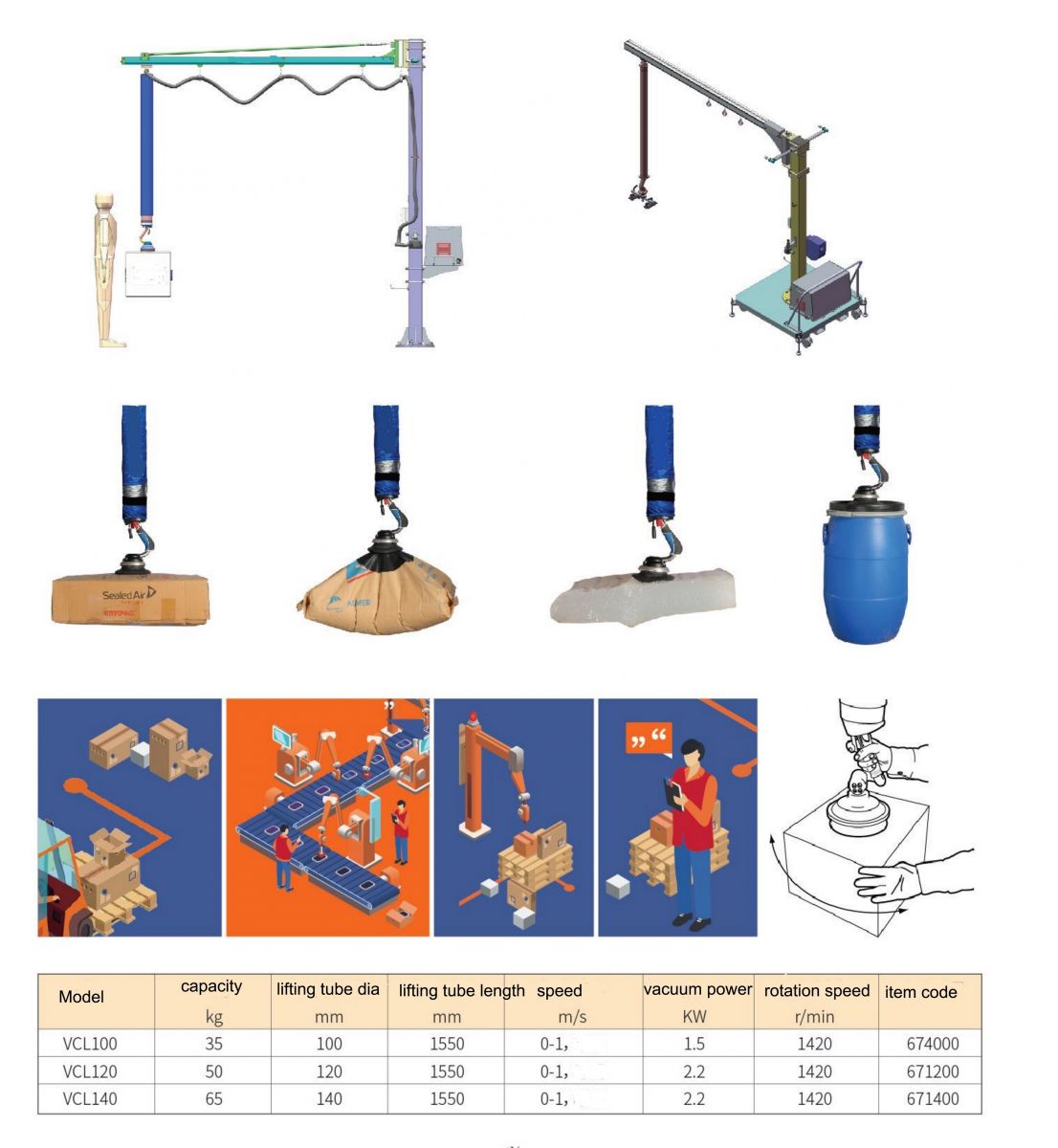 Vacuum tube lifting systems grab the load via vacuum suction,support,lift and lower the load without the use of a hoist,all by means
of a single operator control.The use of vacuum suction pads for attachment allows objects to be lifted without fear of damage to the surface or edges of the product often caused by manual lifts or grabs.A remotely connected high efficiency vacuum pump supplies vacuum power to the vacuum lift tube to lift and lower the attached load.
A power loss safety check valve built into the 360 degree top swivel slowly lowers the load if power supply to vacuum pump is interrupted.