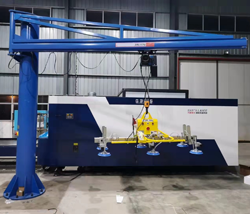 loading sheet metal working equipment
standard vacuum lifter for horizontal transport is ideally for loading a laser cutting system
Standard vacuum lifter for horizontal transport is ideally for loading a laser cutting system as well as punching or waterjet cutting systems with complete sheets in small,medium and large formats.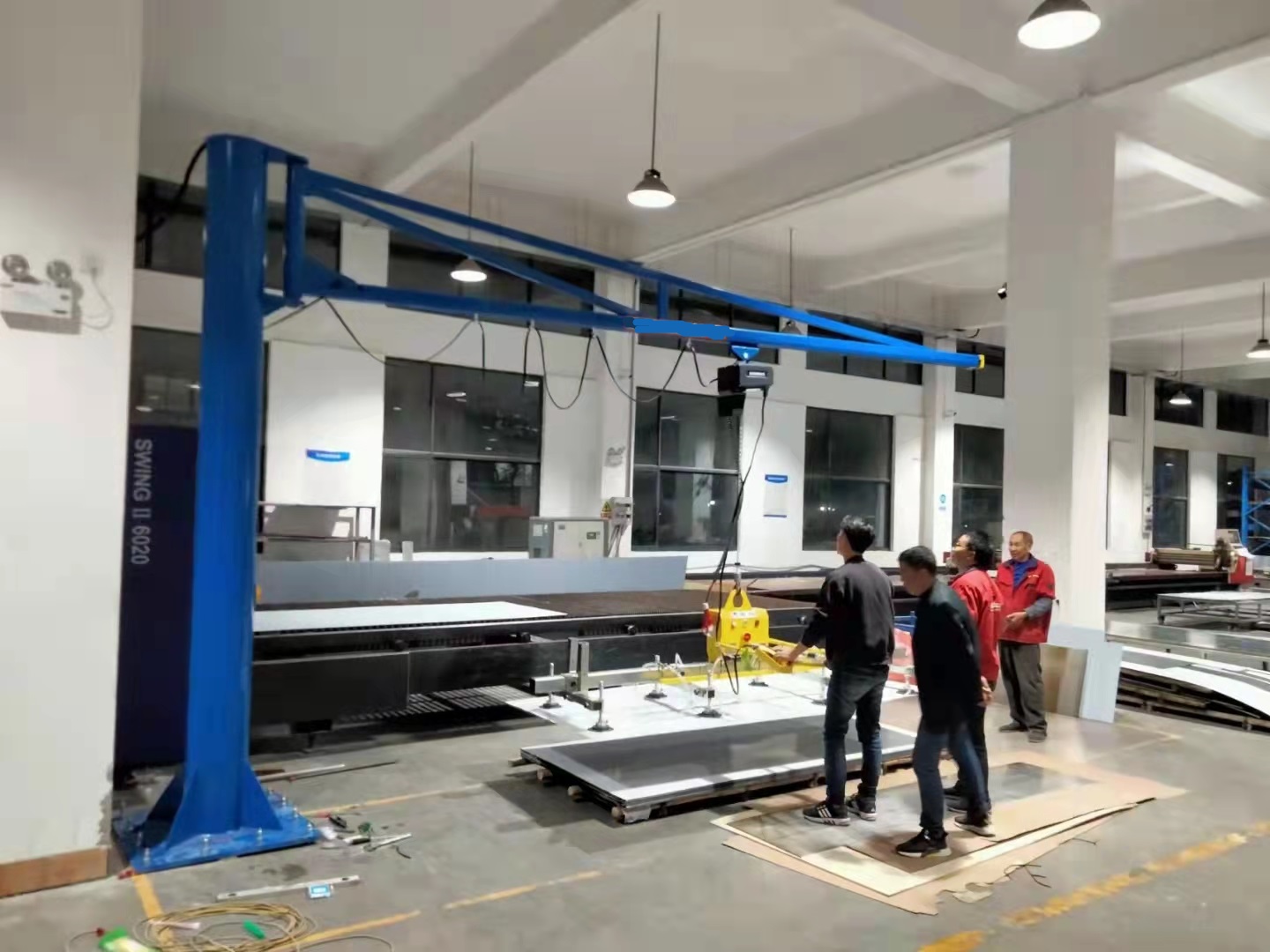 Main traverse is durable and has functions as a vacuum accumulator.
Highly efficient vacuum generators ensure safety due to the correct vacuum level and are nevertheless space-saving.
Individually spring loaded suction plates ensure the gentle positioning of the vacuum lifter on the material to be transported and compensate for slight differences.
All necessary display,such as the vacuum meter for displaying the vacuum level are conveniently positioned within the users' field of vision