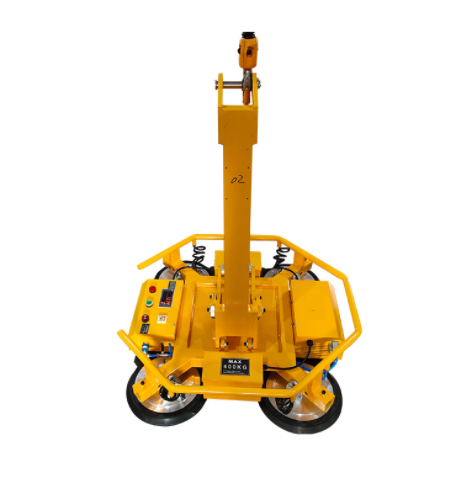 glass vacuum lifter
horizontal vertical glass handing outdoors vacuum lifting device lifter
Vacuum lifting device is safe and ergonomic handling of glass outdoors.Attached to the site crane,it permits
effortless lifting of loads either in horizontal or vertical position.
Workpieces can be aligned and installed perfectly in the facade.
Manual swivelling up to 90 degree.Careful handing of glass workpieces without damaging them.
High degree of safety through two redundant vacuum circuits and integrated power failure monitor

High flexibility duo to the modular design-easy and quick adaptation to varying glass sizes and loads.
Operation without being connected to the electrical power supply.
Very flat design allows to work behind racks.