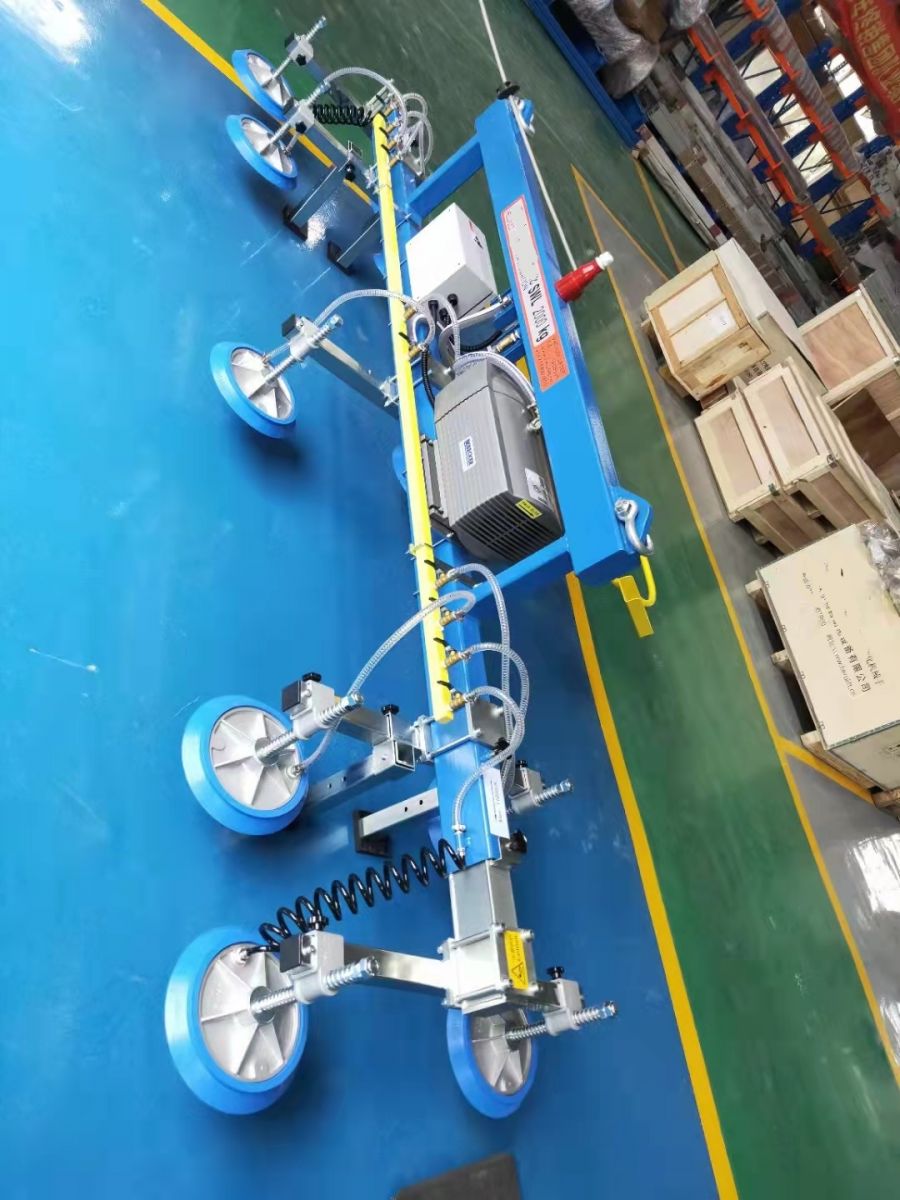 1500kg vacuum lifter
vacuum lifter for cnc cutting machinery.cnc table size3015,4020,6020
Standard vacuum lifter for horizontal transport is ideally for loading a laser cutting system as well as punching or waterjet
cutting system with complete sheets in small,medium and large formats.
The main traverse is durable and has functions as a vacuum accumulator.When power cuts off,plate can be kept still for 10mins,which will be safe for operator and workpiece.
High efficient vacuum generators ensure safety due to the correct vacuum level and are nevertheless space-saving.
Individually spring loaded suction plates ensure the gentle positioning of the vacuum lifter on the material to be transported and compensate for slight differences.
All necessary display,such as the vacuum meter for displaying the vacuum level are conveniently positioned within the user's field of vision.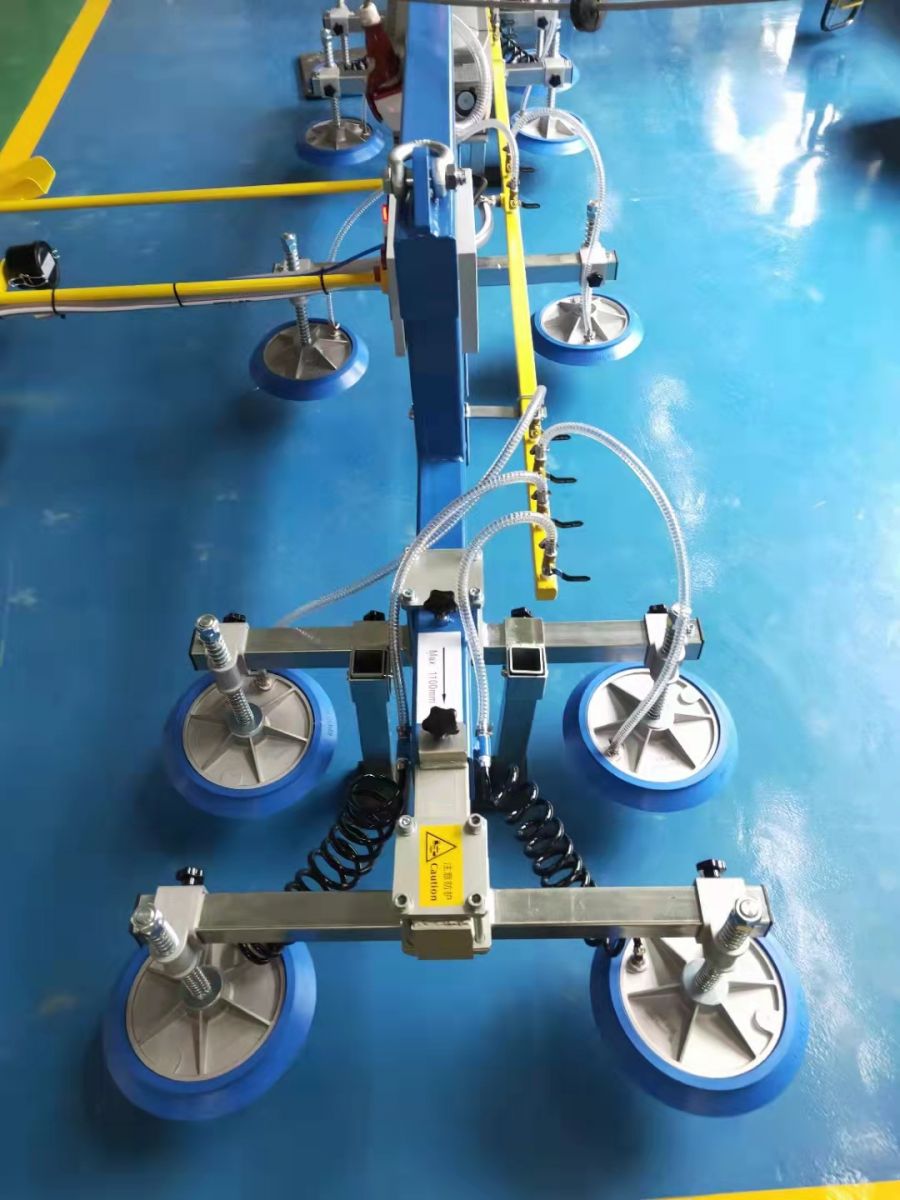 1) Oil free vacuum pump is of Germany Becker brand.Bleed air volume 4m³/h,max vacuum
grade is 85%.it features energy-saving,compact design and maintenance-free.
2) Vacuum suction cup is made of NBR,features oil resistance,benzene resistance,acid and alkali
resistance.Suction cup is controlled by manual valve .When some suction cup is not used,can
rotate the valve to off position.suction cup is fitted with spring.when the plate is not flat
slightly,the spring can protect suction cup from impact.
3) Vacuum pressure switch is of Japanese Panasonic brand.Default alarm vacuum grade is 60%.