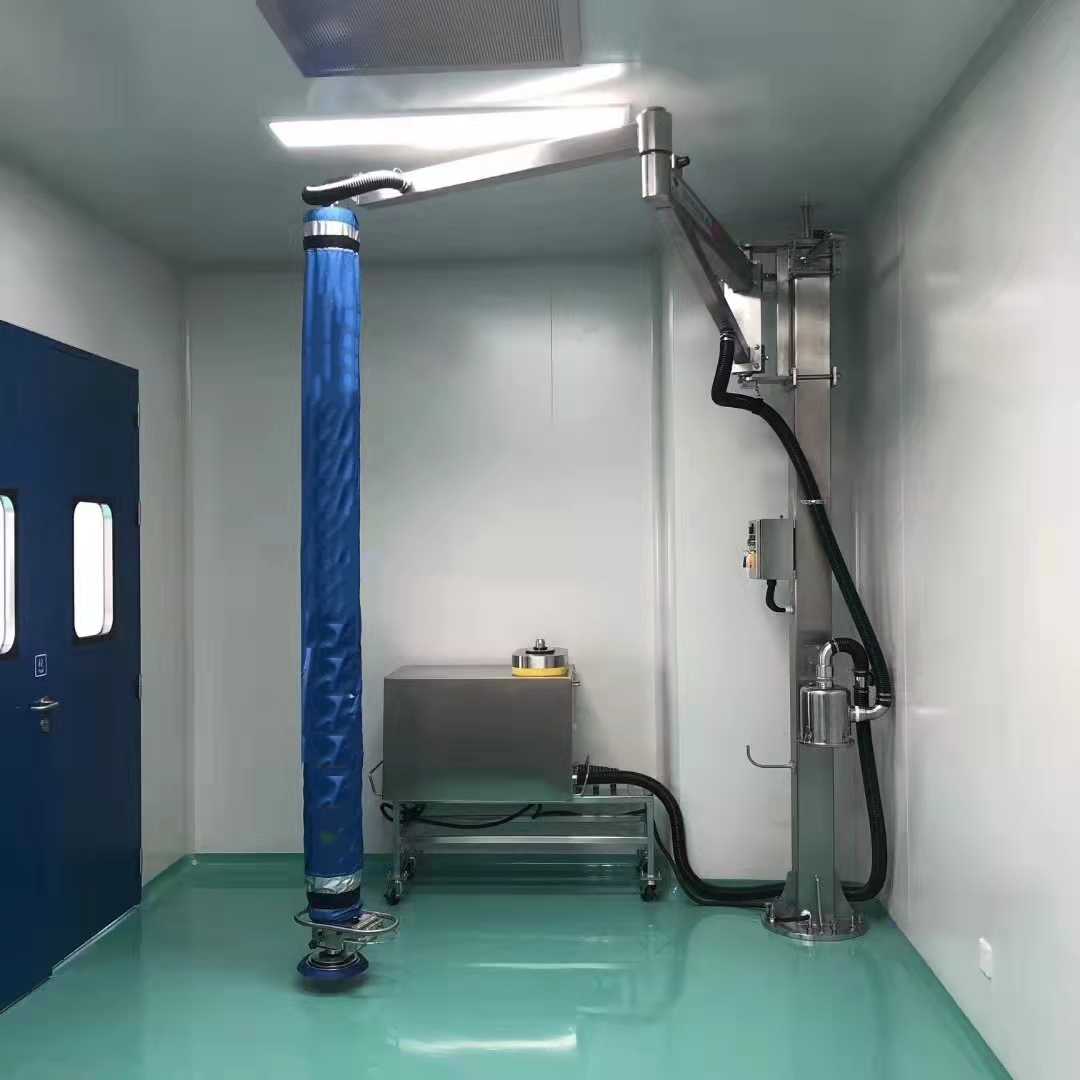 stainless steel vacuum tube lifter
food pharmaceutical stainless steel articulated crane vacuum tube lifter
Vacuum tube lifter are designed to take the strain off workers.Enabling procedures to be carried out in space restricted
areas.Vacuum tube lifter offer unique and flexible solutions where ceiling height,narrow and confines areas with limited available working space may be an issue.
Vacuum tube lifting system boost productivity safely and efficiently for operators due to its integrated controls and ease of use.Allowing one person to safely pickup large workpieces and load them into a box,table,etc.
In food or pharmaceutical industry,jib crane can be made of stainless steel for hygienic environment.